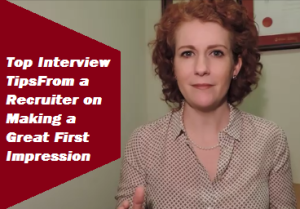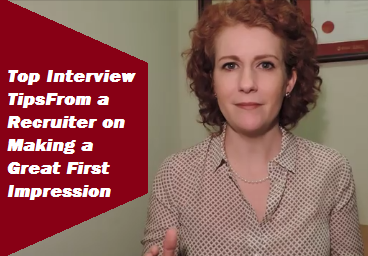 The interview is the most nerve wracking stage in their job search.  In this video, I will discuss my top Interview Tips.  They are:
Prepare, prepare, prepare. I can't stress this enough!

Prepare: Research

The company – depending on the level and role, use your discretion; for example: an accountant may want to look at the financial statements in detail, but a communications person may want to look at the company news releases or speeches

Other research could include Google Alerts, Glassdoor.com, and your Network

The culture – is this a place you would want to work, and what is their dress code (so you know how to dress for the interview)
Location – make sure you know how to get to the destination, and allow for time for traffic, parking, or public transit delays; being 10 minutes early is good. Being 10 seconds late is bad!

Prepare: Read your resume to build your war stories

This will help you for the "tell me about a time when" questions, such as:

Tell me about a time when you had to deal with an irrate customer
Tell me about a time when you had to make an unpopular decision
Tell me about a time when you made a plan and it didn't work the first time

Prepare: Practice!

Make sure you have time to practice some of the typical interview questions, such as: Tell me about a time when…  and Tell me about yourself

Smells – no smoking, harsh perfumes, food as they can be distracting during your interview and take focus away from you
Gum – just don't, instead, use a breath mint
Language – don't swear
Listen to the question and answer the question being asked – this will come with practice!
Thanks for watching and happy hunting!
Comments
comments